SamJamm Productions produces a wide variety of instrumental music tracks, ranging from video post and movie scores, to production music of all kinds, and even karaoke "sound alike" backing tracks. In addition to original songs, Sam has written music for several movies, hundreds of corporate presentations, the Universal Cheerleading Association's dance camps, all kinds of pageants, and has produced literally thousands of production library tracks for TV and radio. If you need great instrumental music for any purpose, call or e-mail Sam Shoup today. Click on the links below to hear some brief examples of Sam's work.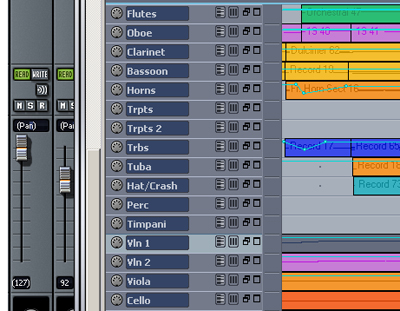 "Just Like You" (





"80's Techno Dance Track"

""Soaring in a Hot Air Balloon"


Trumpet solo by Reid McCoy





"In The Good Old Summertime"
Alto Sax solo by Jim Spake

"Tender Moments"
E-mail for pricing.

Special Free Bonus Track!

"Happy Birthday from The King"
download and send it to your friends

Post-scored scene from the movie
"Across The River" by John Harvey



If you don't see the movie screen
then Click Here
to get Adobe Flash Player